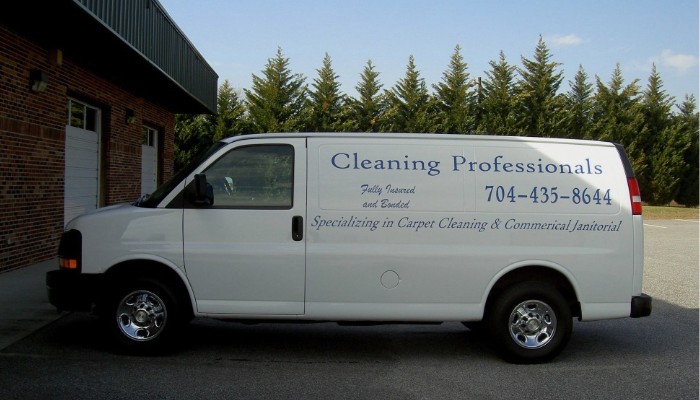 FAMILY OWNED & OPERATED
40 years cleaning experience; 10 years with 2 major corporations in Gaston County in a supervisor capacity. Responsible for all aspects of cleaning which included total floor care - stripping, sealing and waxing hard surface floors as well as carpet cleaning using hot water extraction. Under my management and direction both corporations noticed improvements in day-to-day upkeep of their facilities. I have great pride in the reputation I have established in the cleaning industry.
Started my own business in 1994

INSURED AND BONDED
Comprehensive Commercial Liability Coverage
Personal injury $2,000,000.
Property Damage $2,000,000.
Worker's Compensation
Bonded - $25,000 - Western Surety


PRICING
Pricing is based on cleaning your carpet and facility per your specifications, using trained, dependable personnel. Our labor is not subject to constant turnover. Our pricing should be competitive and even an investment when you look at the value of your property and the importance of maintaining it in good condition on an on-going basis.

CLIENT BASE
Corporations - Churches - Medical Facilities - Financial Institutions

PRINCIPLES
The Cleaning Professionals is a Christian based company established on:
Excellent service
Customer satisfaction - A MUST
Trained personnel
Fair pricing
Serving Gaston, Lincoln, and Cleveland Counties:
Bellwood, Belmont, Bessemer City, Boger City, Boiling Springs, Cherryville, Crouse, Fallston,
Gastonia, Kings Mountain, Lincolnton, Lowell, Mt. Holly, Ranlo, Shelby, Stanley, and Vale

The Cleaning Professionals welcomes the opportunity to visit and review your facility to discuss how we may put
our experience and service to work to meet your cleaning needs.